Choosing a Countertop Material
As in all design, you want your kitchen counters to be beautiful and functional.
Here, our vice president and director of interiors, Joanna Goodman, explores five hard-working and attractive materials she has incorporated into several elegant designs.
1. Soapstone
Soapstone is a natural stone, like granite, that is quarried. It is ideal for kitchen countertops for a number of reasons. It is heat resistant; you can use Clorox and other cleaners on its surface; and even though it can scratch, you can treat it easily with mineral oil to restore it to its natural state.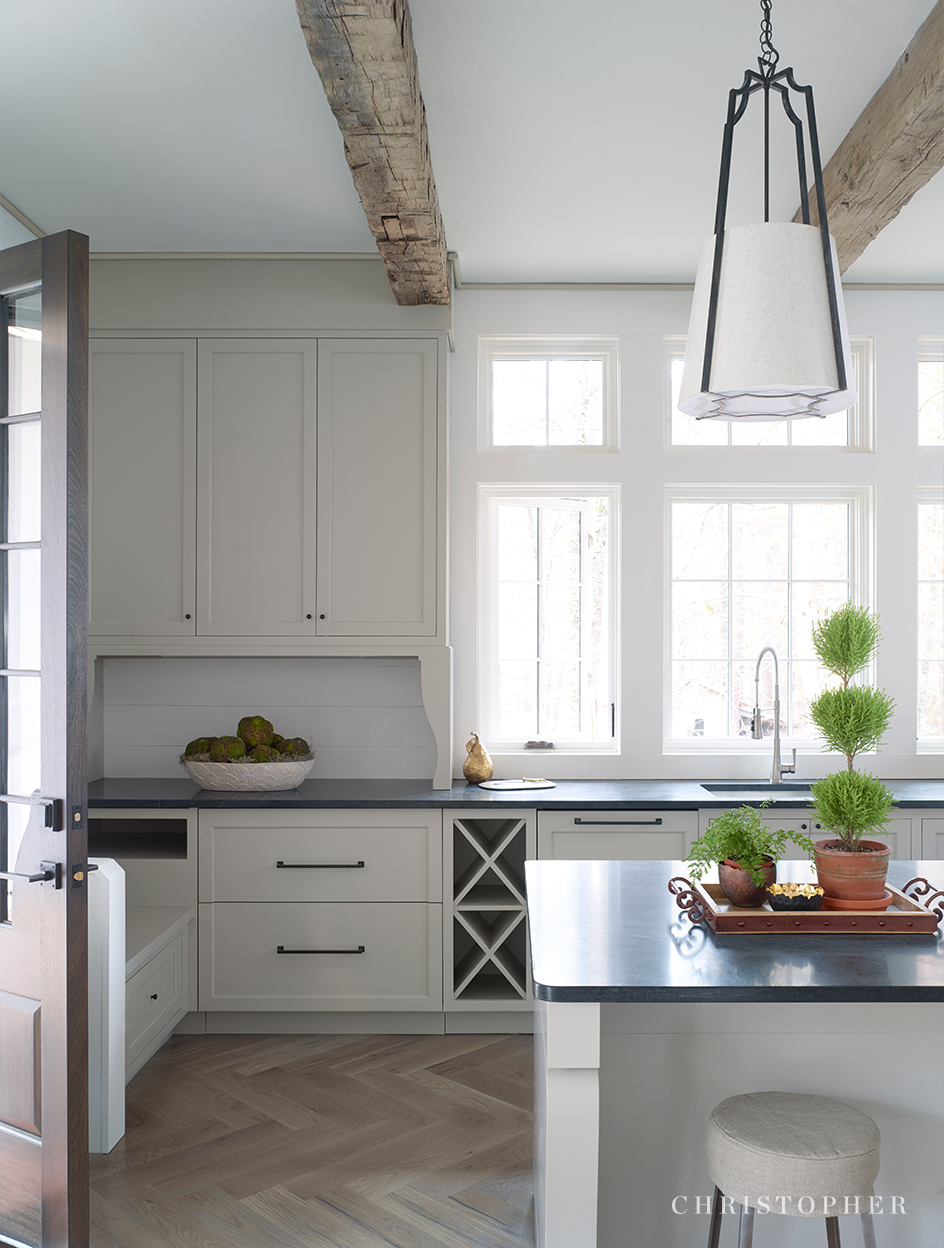 2. Marble
Marble has become a popular choice in recent years and remains the top choice for many homeowners. You can specify that the marble have a honed or polished finish, and seal it after installation to protect against stains. We typically prefer a honed finish in the kitchen because an acidic kitchen liquid like lemon juice or vinegar will etch a polished marble and leave a dull, whitish mark. If someone spills red wine on a honed marble countertop, rubbing half a lemon on the stain in a timely manner will remove it. As long as you choose carefully, know what to expect, and care for white marble countertops, they can be a beautiful, functional choice for your kitchen design that lasts a lifetime.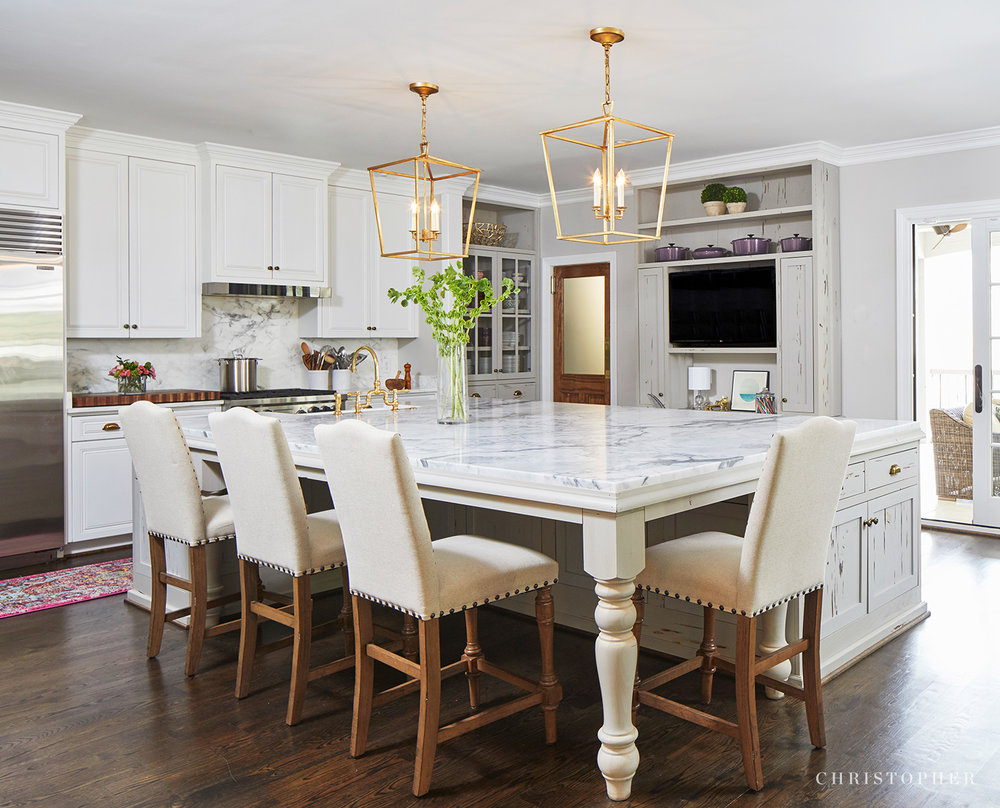 It is available in varying thickness: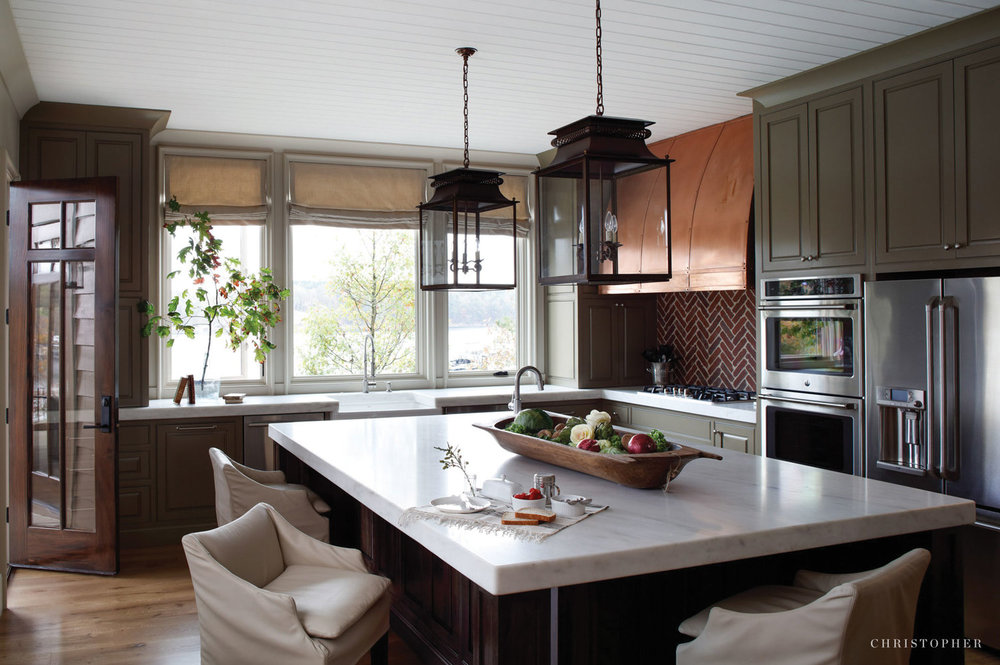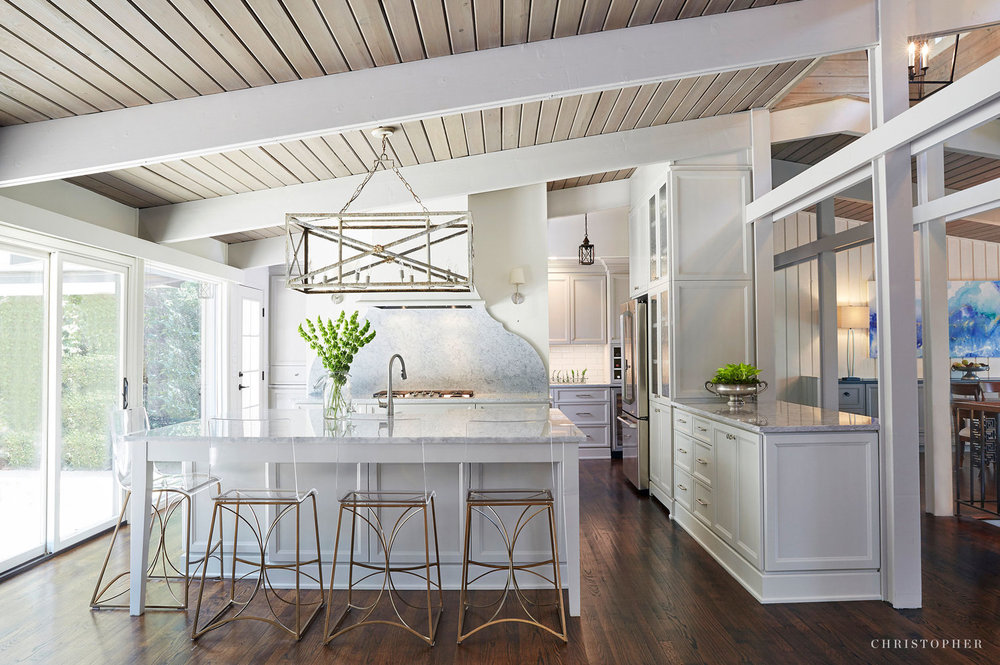 3. Quartzite
This is a white quartzite from Brazil that resembles the Italian Calacatta marbles in appearance, but is much harder and more durable. It can be used for kitchen countertops without having the scratching and etching issues experienced with marble.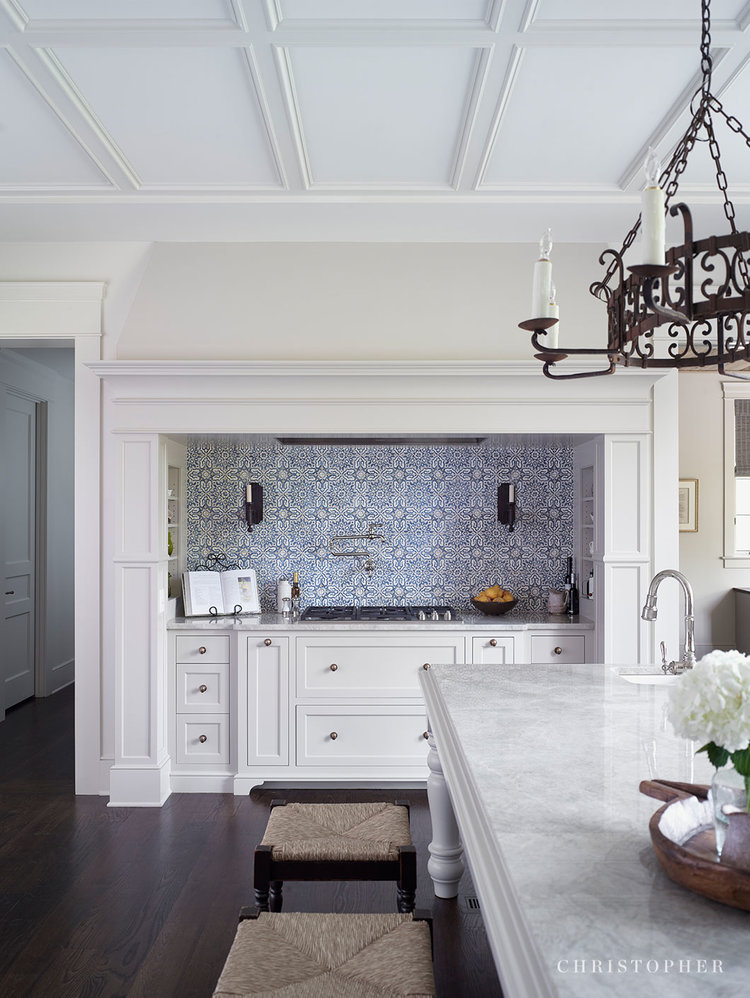 4. Onyx
If you are looking for a unique and rare option, onyx could be an option for you. It is available in a variety of colors and the "veining" adds contrasting colors to make these slabs look like a piece of art. For even more appeal, try backlit onyx, which has a wonderful glow that can create a wow factor.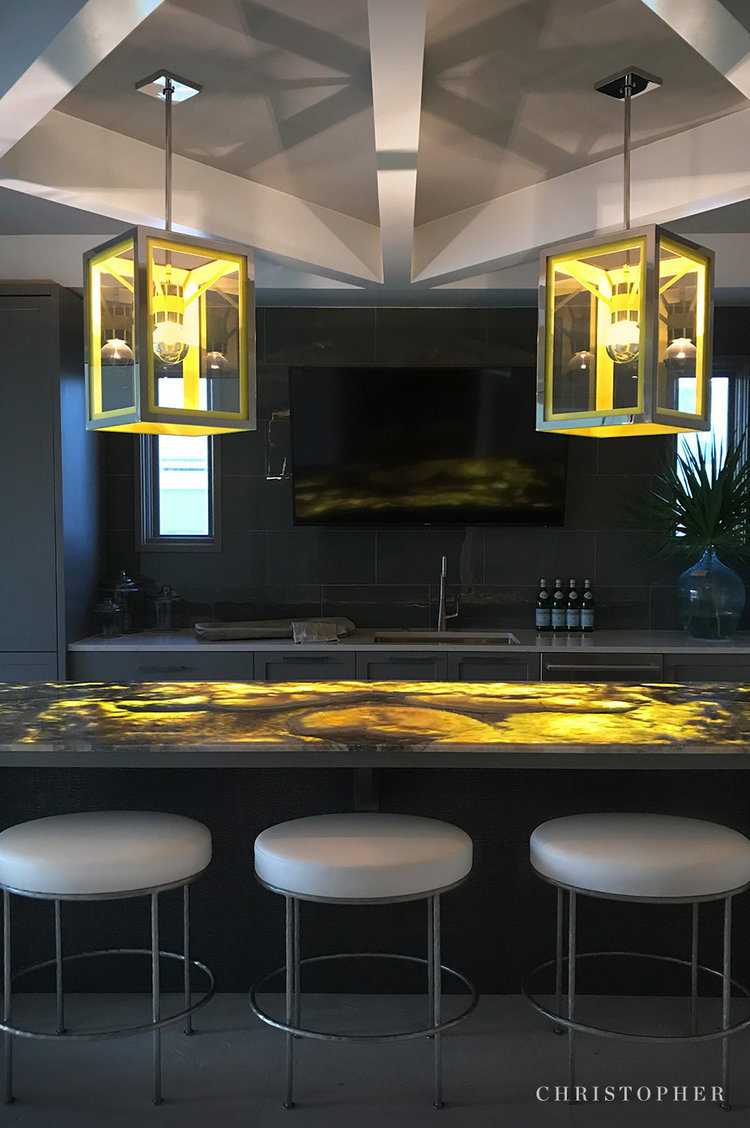 5. Fantasy Brown
Fantasy Brown is what we like to call a "combo stone." It is a combination of a wide variety of different mineral compositions that blur the lines of marble, granite and even quartzite. This particular stone is defined by the movement and waves of the earthy pastels swirling together, evoking images of a beach landscape.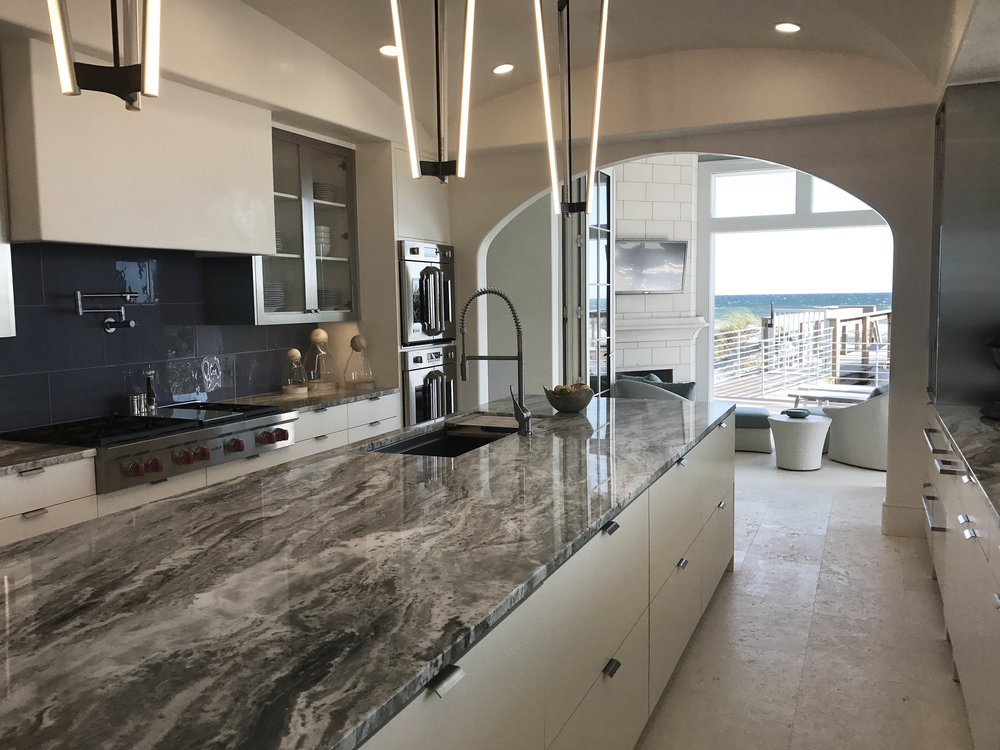 Using different types of materials in the same kitchen is acceptable. Below are two different kitchens. In the first, we used Olive Green Limestone around the perimeter and Bianco Rhino Marble on the island. In the second, we featured Calcutta Gold Marble on the sixteen foot long island and used soapstone around the perimeter.
Qualified designers will help you navigate selections that are both functional and aesthetically appropriate for your lifestyle.