Christopher Coloring Pages
Are you in need of a creative outlet? We have created coloring pages from a few of our elevations to help you pass the time. Print them out, import them to Procreate, just make sure you share the finished creation with us! #achristopherhome
That said, here are the top 7 benefits of coloring for adults:
1. Your brain experiences relief by entering a meditative state
2. Stress and anxiety levels have the potential to be lowered
3. Negative thoughts are expelled as you take in positivity
4. Focusing on the present helps you achieve mindfulness
5. Unplugging from technology promotes creation over consumption
6. Coloring can be done by anyone, not just artists or creative types
7. It's a hobby that can be taken with you wherever you go
Source: https://www.colorit.com/blogs/news/85320388-amazing-benefits-of-coloring-for-adults
Real Men Wear Pink
A letter from Chris Reebals —
This year I have joined the American Cancer Society as a candidate in their Real Men Wear Pink campaign to help raise awareness and funds to help the American Cancer Society save more lives from breast cancer.
Having lost my mother to cancer within the past year, this cause is one I personally believe in.
The more people who support this cause, the bigger our impact will be in helping to save lives from breast cancer. I am asking those close to me to support my efforts through my personal fundraising website: www.realmenbham.com.
With your help and the help of others supporting me, the American Cancer Society can conduct innovative research, educate people on how to reduce their risk for breast cancer or detect it early, and provide crucial patient programs like free rides to treatment, or places to stay when treatment is far from home. Your donation could help someone who is currently dealing with a breast cancer diagnosis altogether thanks to education and prevention.
Thank you in advance. When we come together, we can drive real change to provide real support.
Sincerely,
Chris Reebals, President & Principal Architect of Christopher Architecture and Interiors
Southern Style Maven Joanna Goodman Reveals Her Tips and Inspirations
Interior designer Joanna Goodman fell in love with the work of Christopher Architecture and Interiors after hearing president Chris Reebals speak at a seminar.
Now, as the firm's lead in-house designer, she has helped build the reputation of Christopher Architecture & Interiors across the country.
To discover how she approaches each interior to create an intimate, liveable space for her clients, read the full article: Dering Hall
Sketches: Standing the Test of Time
Sketches harken back to a simpler time, but they are not outdated. Just as a custom built home will stand the test of time and changing trends— the art of sketching has withstood these same forces.
"Like breathing is to life, I'm not sure I could live as a designer without the tool of sketching," Founder and President of Christopher Architecture and Interiors Chris Reebals explained.
As for Jared Fulton, Vice President of Commercial Architecture at Christopher A&I, sketching took on a completely different form and function when he embarked on a six-month journey through the Appalachian Mountains 10 years ago…
Read the full article: Good Grit
IIDA Alabama's Biennial IDIE Awards
IIDA Alabama's biennial IDIE Awards honor excellence in Interior Design across the state.
We are pleased to announce, Steven Smith, our Senior Commercial Interior Designer, is the recipient of the "Best of Retail" award at the 2019 IDIE Awards presented by The International Interior Design Association – Alabama Chapter (IIDA-AL). The awards showcase the exemplary work of the chapter's members and celebrates excellence in interior design. Winners were announced and honored at an event on Friday, April 12, 2019, at Regions Field.
This year, we submitted Caliber, a high-end firearms and sporting store that raises the bar for the outdoorsmen retail environment, for consideration.
The biennial awards program invites organizations, firms, and furniture dealers to submit projects completed in the previous two years. Submissions are judged by a panel of professional peers who practice in other market areas. The Best in Show award is presented to the firm or dealer that ranks highest during judging. This year's awards drew 91 submissions from 30 firms and furniture dealers.
"Alabama is rich with interior design talent, and it is our honor to recognize those contributing to the industry through the IDIEs," says Amy Cope, IDIEs Chair and President of IIDA-AL. "Congratulations to all the winners – we thank you for your participation and help in growing our profession and industry."
IIDA-AL is the state's association for the commercial interior design industry, providing resources to professionals and students in the industry and their clients to advance the profession and enhance business value. The chapter has City Centers located in Birmingham and Huntsville, as well as Campus Centers at Auburn University, Samford University and the University of Alabama. Members enjoy a variety of professional development programs and networking events throughout the year to support culture, enhance business value, solve problems and bring awareness to the field of commercial interior design.
Sponsors of the 2019 IDIE Awards include: Interior Elements, Tarkett, AI Corporate Interiors, KI Furniture, Global Furniture Group, Interiorscapes and Gresham Smith.
Sponsors of the IIDA Alabama Chapter include: Interior Elements, Tarkett, AI Corporate Interiors, Acton Flooring, AMA Lighting, Bentley Mills, Business Interiors, Carpet Specialties, Dekalb Office Alabama, Gallery Services, Innerspace Architectural Interiors, Interface Flor Commercial, Interiorscapes, J&J Flooring Group, Mohawk Group, Patcraft, SESCO Lighting, Shaw Contract, South Cypress and Teknion. For more information about IIDA-AL, visit https://www.iida-al.org/.
2019 Southeast Designers & Architect of the Year
We are excited to announce our President and Principal Architect, Chris Reebals, has been selected as a finalist in the Southeast Designers and Architect of the Year Awards (SEDY).
Congratulations Chris! This is the third consecutive year that his talents and hard work have been recognized and nominated. Presented by ADAC and VERANDA, this award recognizes exceptionally talented architects and designers across the southeast. The winners will be honored during DESIGN ADAC, a three-day event "honoring the fusing of art forms with the practicality of function to create a new world of finely-crafted products and projects for home and hospitality." The SEDY awards ceremony will take place Thursday, April 25th. Thank you to the esteemed judges, Bunny Williams, Roger Seifter, and Steele Marcoux for recognizing Chris's work.
"These awards are held in high regard by the design community because the people and firms submitting know that the judges are highly qualified to appreciate and understand the work before them. Across the board, the quality of work from throughout the region stood out because it reflected a definite evolution of design in the Southeast. There was graciousness, elegance and a reverence for history and tradition in abundance, but there was also tremendous diversity in how those quintessentially Southern elements were executed."
—Katie Miner, General Manager of ADAC
We've Moved! A New Christopher Office
Exciting things are happening at Christopher Architecture & Interiors, and we wanted to share the news with you!
To accommodate our firm's growth, CAI has moved into a new office located in the heart of the historic Highland Park area. Conveniently located between the rapidly expanding amenities of downtown and the communities over the mountain, we are excited to be a part of Birmingham's thriving community.
The property was completely renovated, transforming an abandoned building into a timeless and inspirational office space. Large, open studio spaces were created to allow natural light into the center of the building and provide a greater connection to the various outdoor environments developed on the site. It's always a joy to design the places where we spend a vast amount of time. We have thoroughly enjoyed the process and look forward to sharing more about the space with you in the coming months.
Please update your records with the new address below. Our email, website and telephone numbers will remain the same.
Please direct all mail and deliveries to our new address:           
Christopher Architecture & Interiors
2601 Highland Avenue S
Birmingham, AL 35205
205-413-8531
FEATURE: Our Modern Farmhouse is presented on ArchDaily
We are excited to have our Modern Farmhouse design featured on ArchDaily, a website that consistently educates and inspires us. It's an honor to be included in "architects' main source for tools, information, and design inspiration."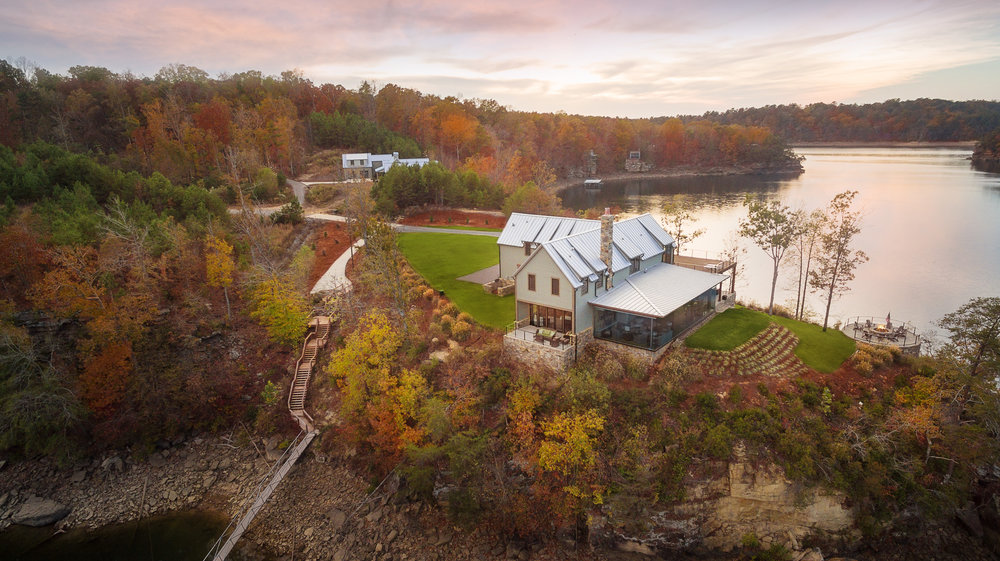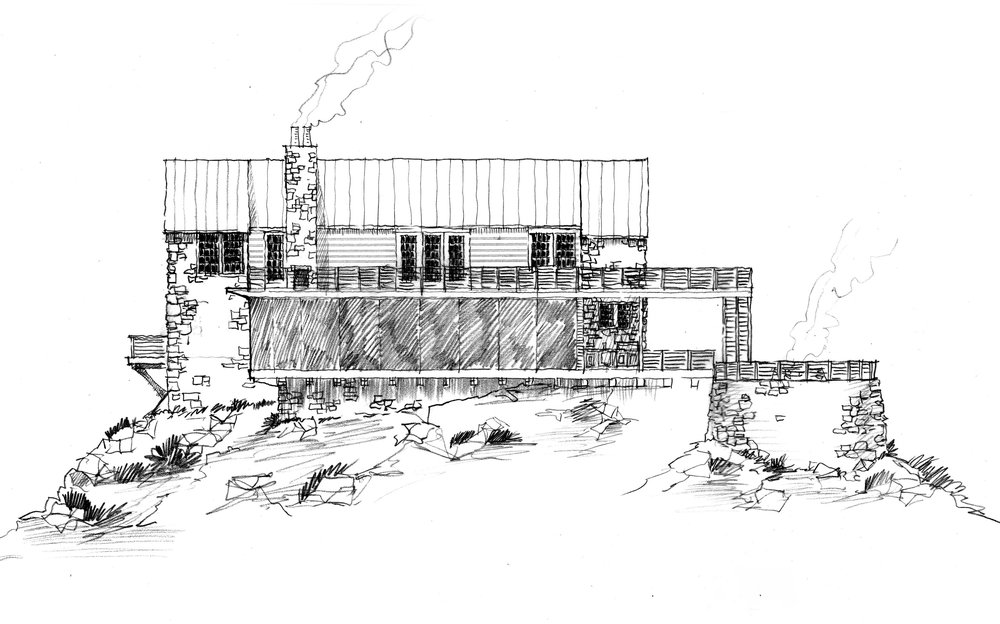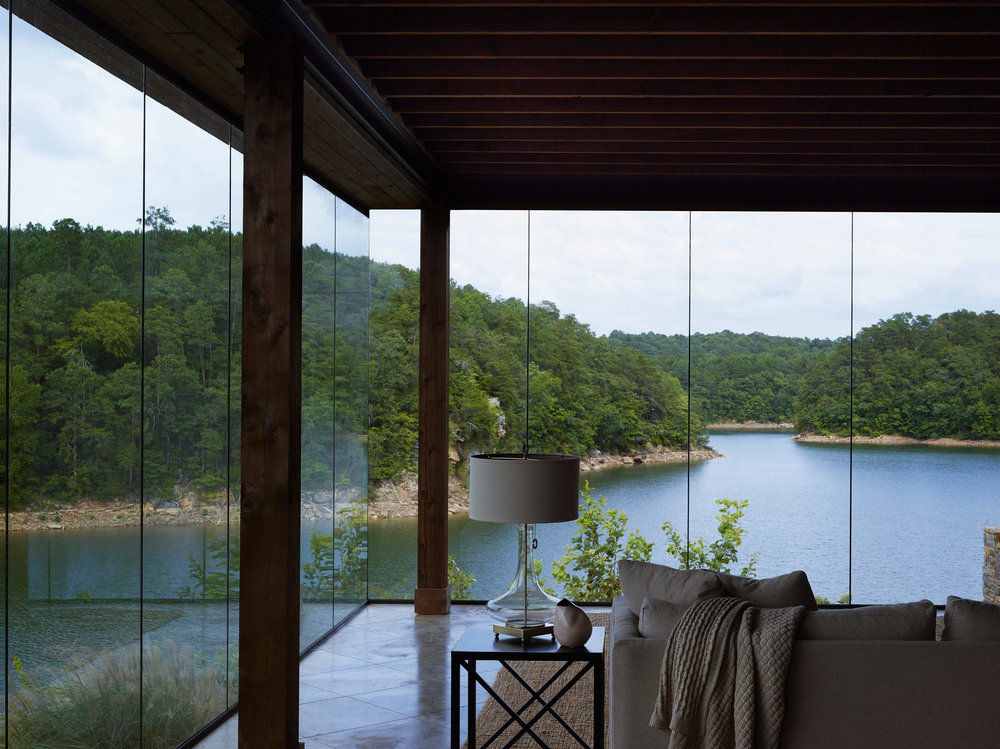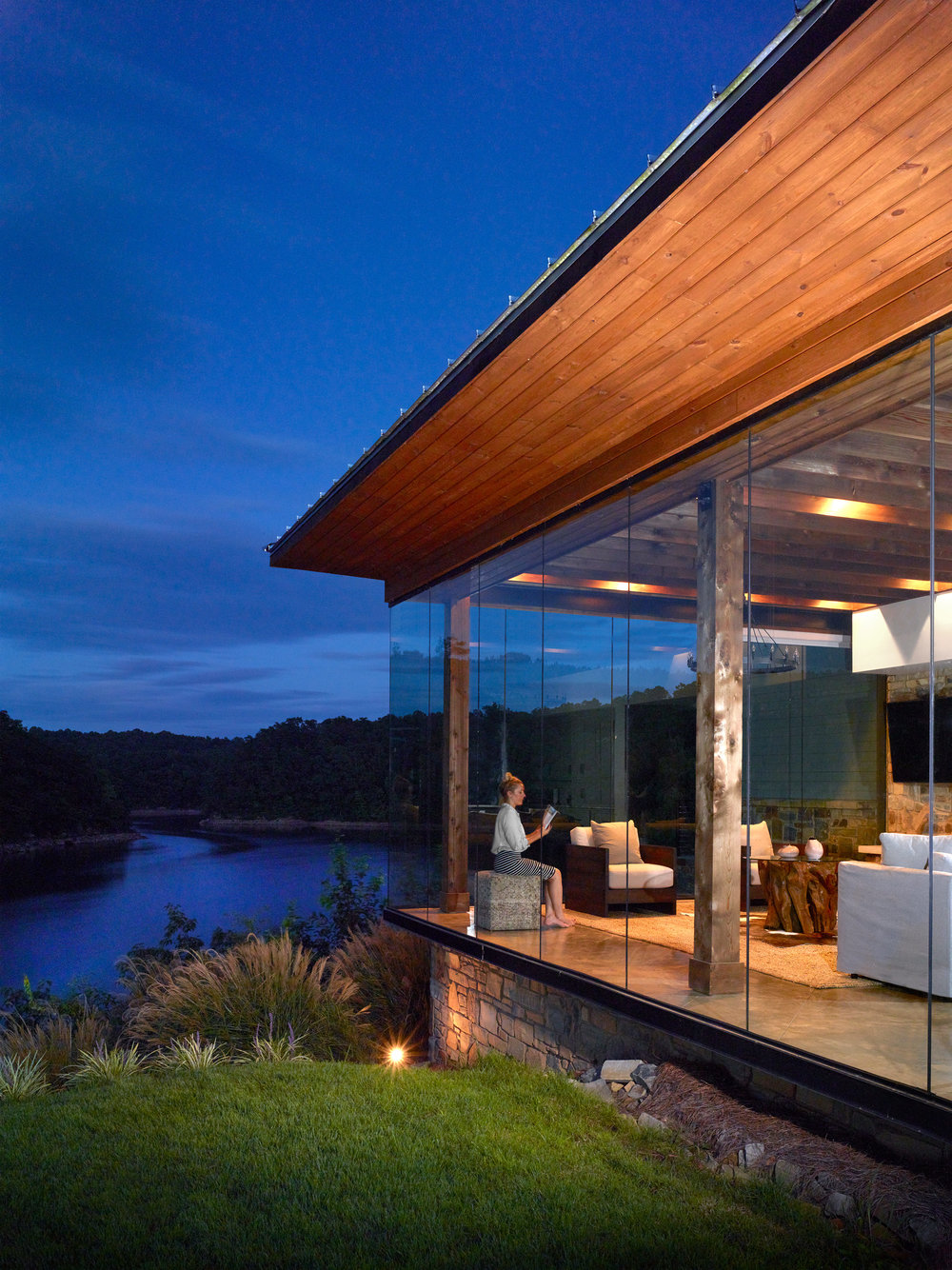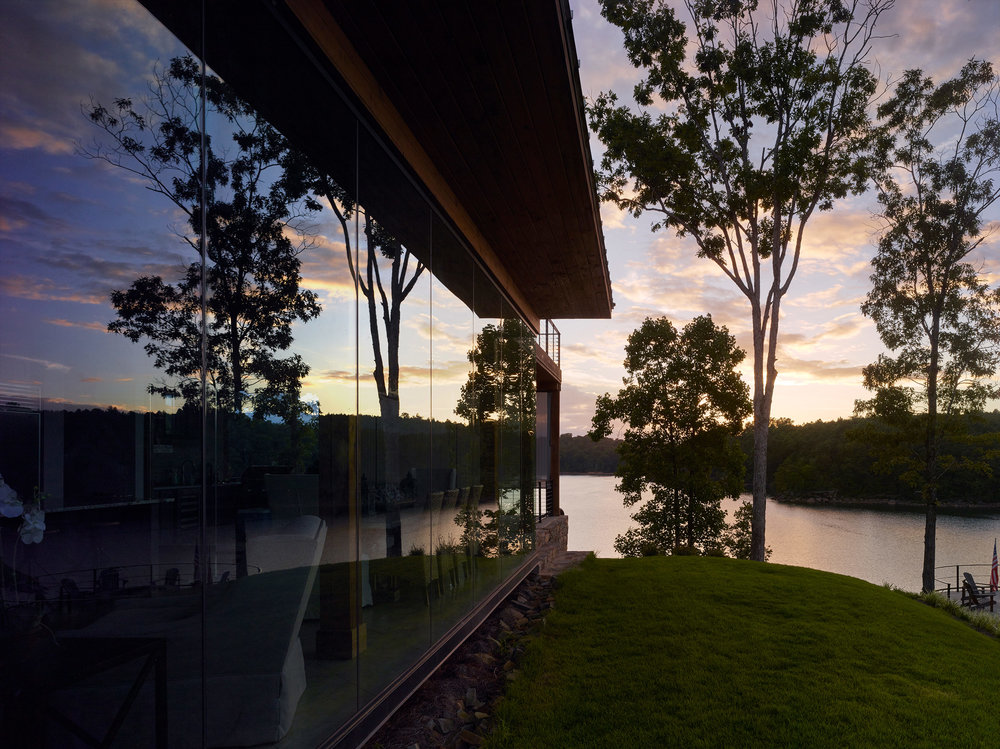 Choosing a Countertop Material
As in all design, you want your kitchen counters to be beautiful and functional.
Here, our vice president and director of interiors, Joanna Goodman, explores five hard-working and attractive materials she has incorporated into several elegant designs.
1. Soapstone
Soapstone is a natural stone, like granite, that is quarried. It is ideal for kitchen countertops for a number of reasons. It is heat resistant; you can use Clorox and other cleaners on its surface; and even though it can scratch, you can treat it easily with mineral oil to restore it to its natural state.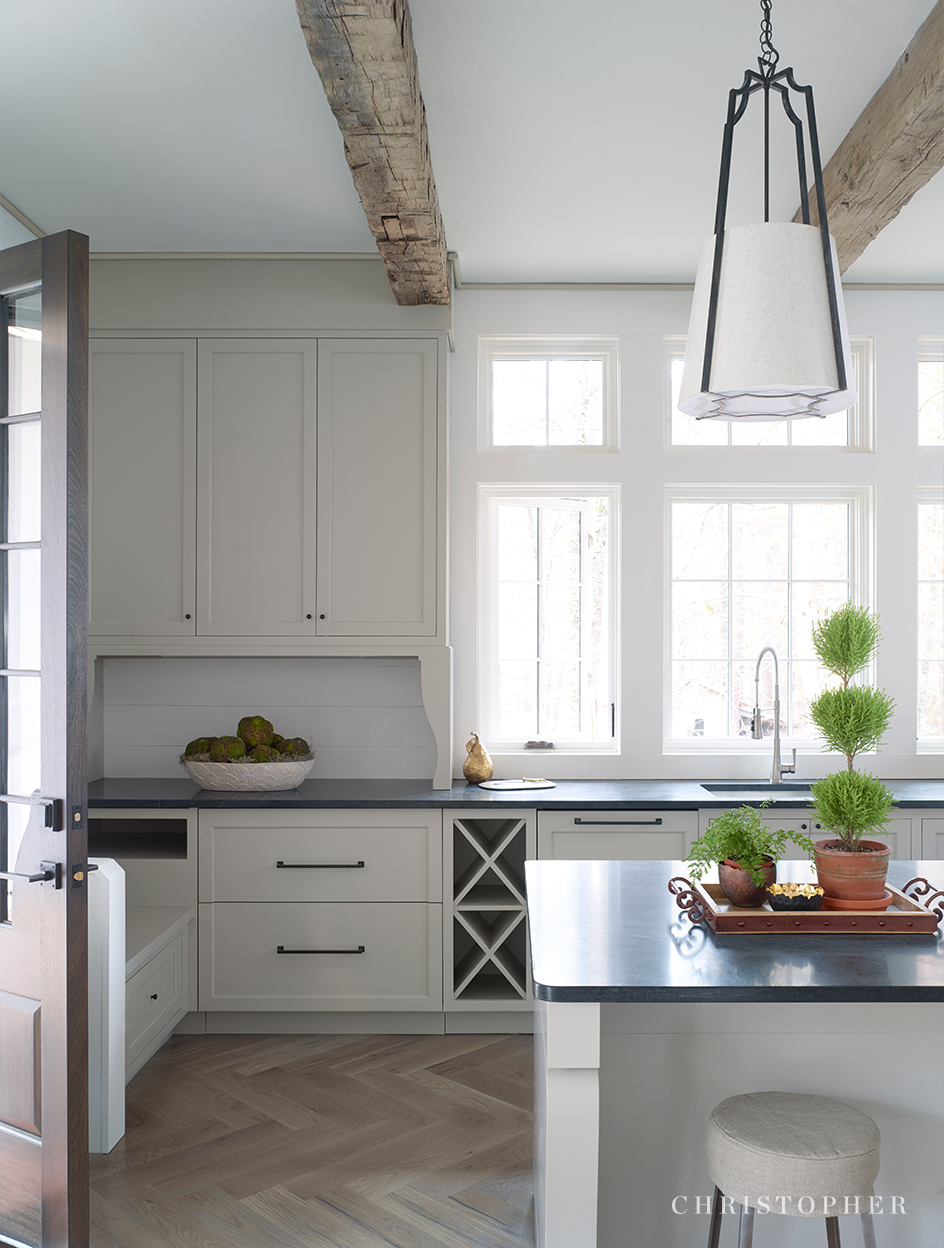 2. Marble
Marble has become a popular choice in recent years and remains the top choice for many homeowners. You can specify that the marble have a honed or polished finish, and seal it after installation to protect against stains. We typically prefer a honed finish in the kitchen because an acidic kitchen liquid like lemon juice or vinegar will etch a polished marble and leave a dull, whitish mark. If someone spills red wine on a honed marble countertop, rubbing half a lemon on the stain in a timely manner will remove it. As long as you choose carefully, know what to expect, and care for white marble countertops, they can be a beautiful, functional choice for your kitchen design that lasts a lifetime.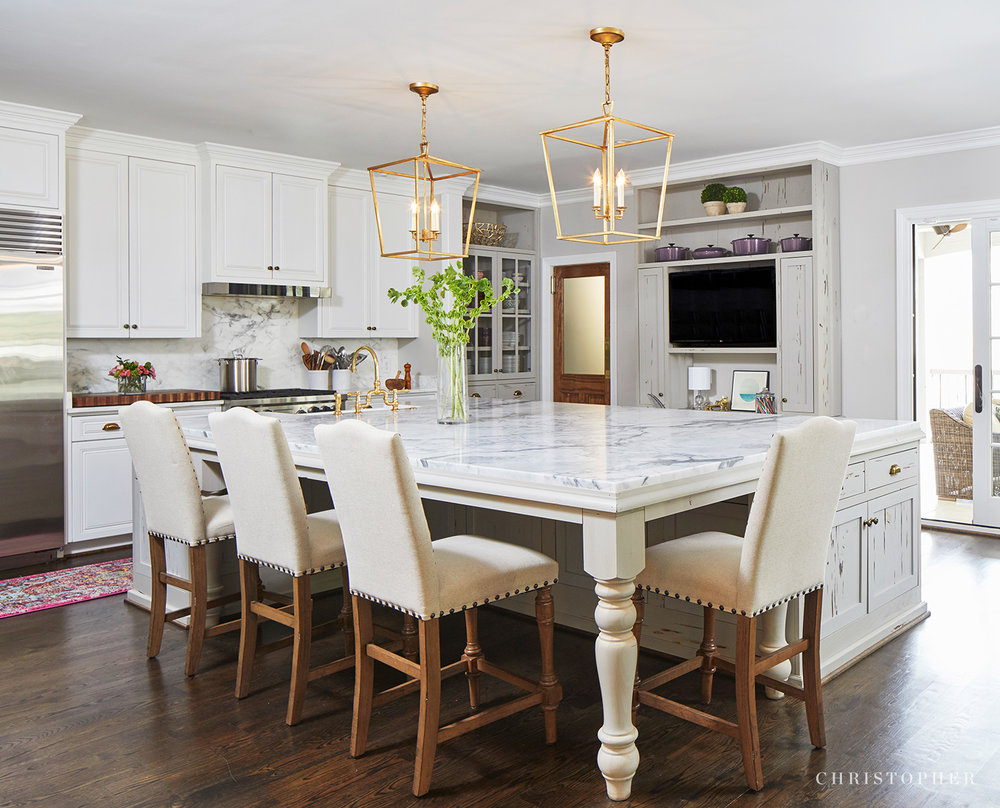 It is available in varying thickness: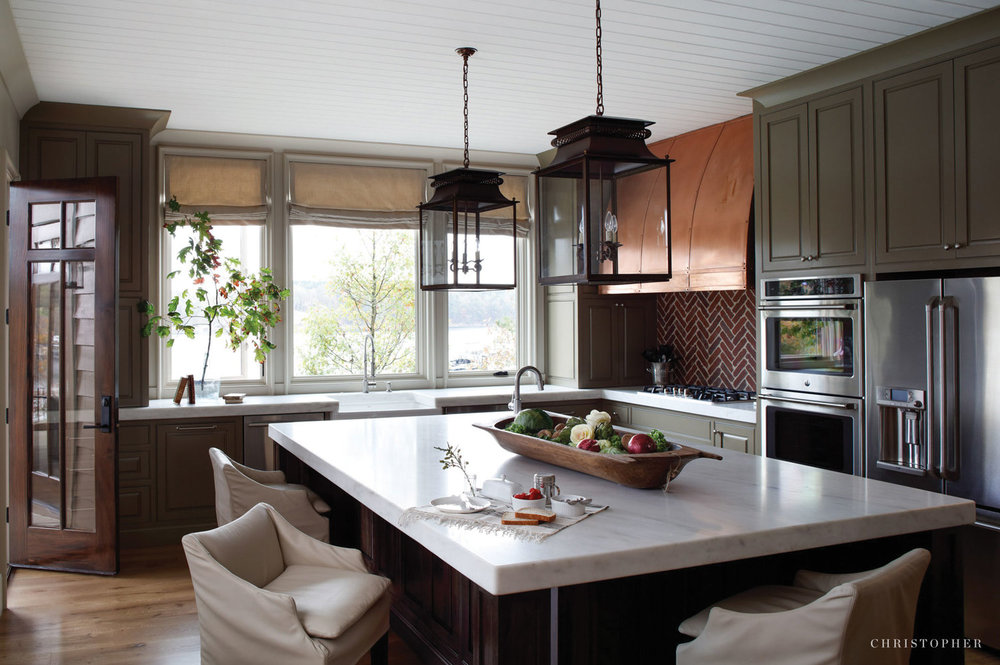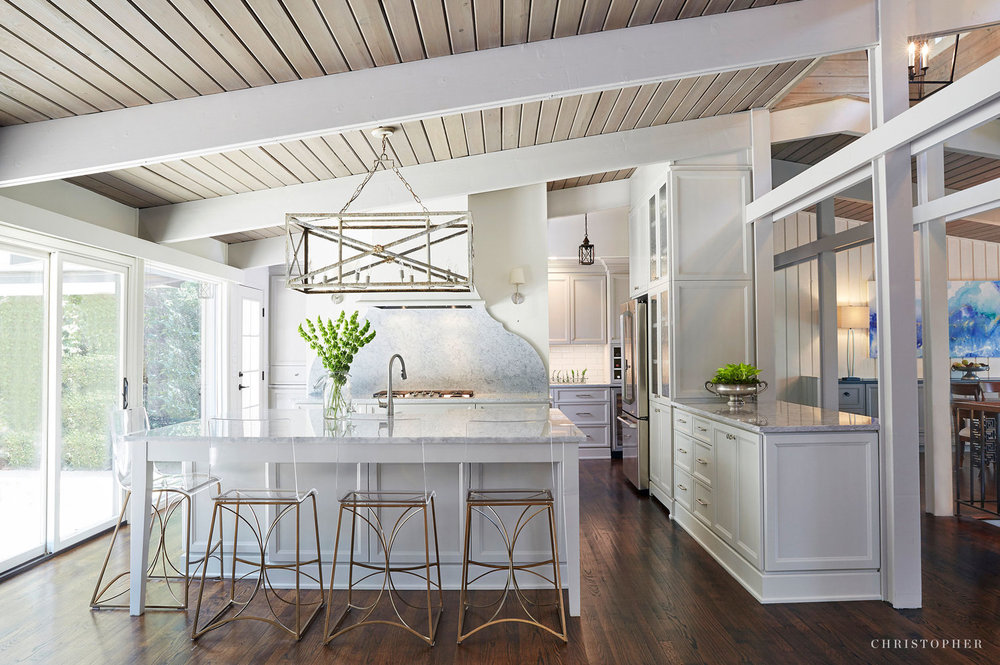 3. Quartzite
This is a white quartzite from Brazil that resembles the Italian Calacatta marbles in appearance, but is much harder and more durable. It can be used for kitchen countertops without having the scratching and etching issues experienced with marble.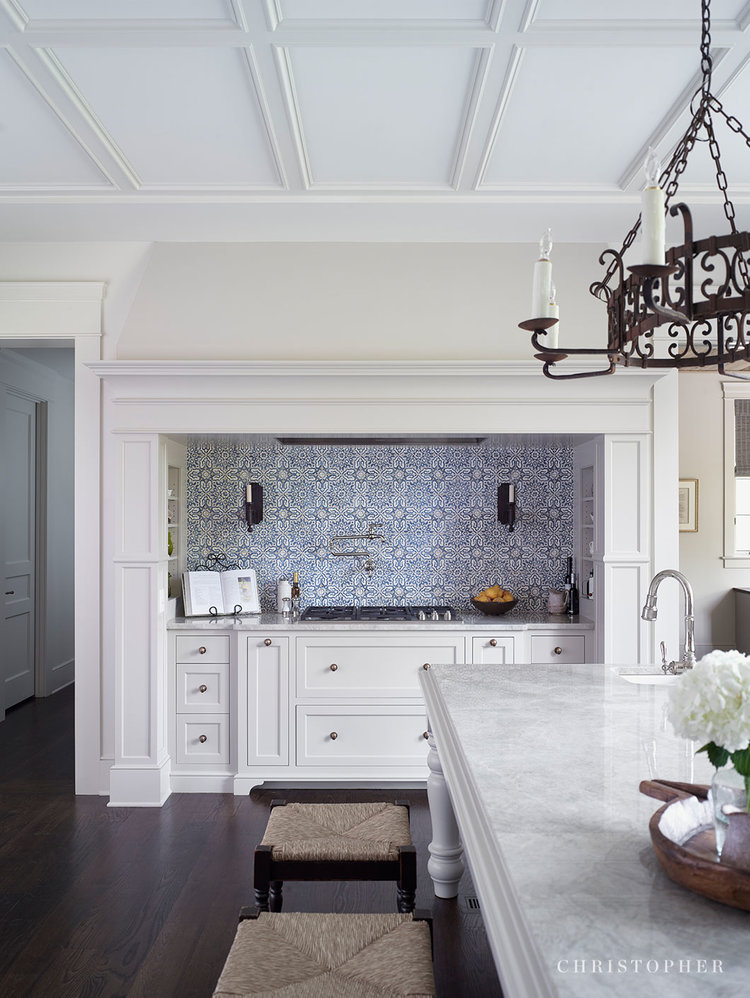 4. Onyx
If you are looking for a unique and rare option, onyx could be an option for you. It is available in a variety of colors and the "veining" adds contrasting colors to make these slabs look like a piece of art. For even more appeal, try backlit onyx, which has a wonderful glow that can create a wow factor.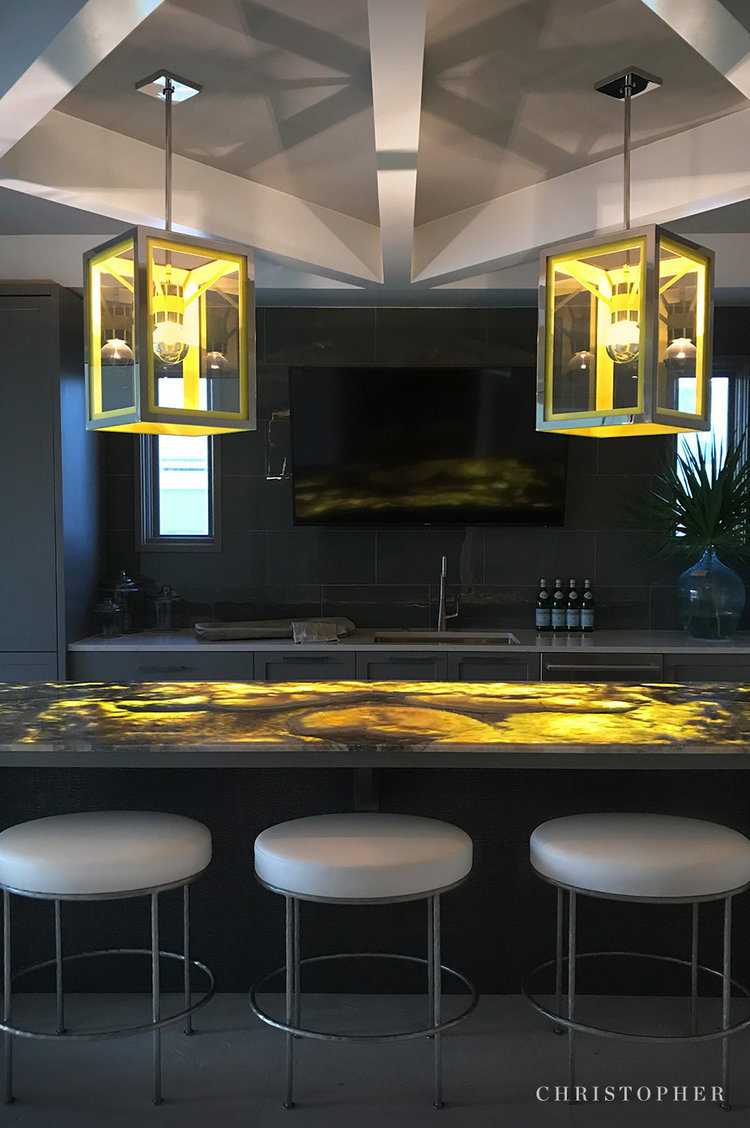 5. Fantasy Brown
Fantasy Brown is what we like to call a "combo stone." It is a combination of a wide variety of different mineral compositions that blur the lines of marble, granite and even quartzite. This particular stone is defined by the movement and waves of the earthy pastels swirling together, evoking images of a beach landscape.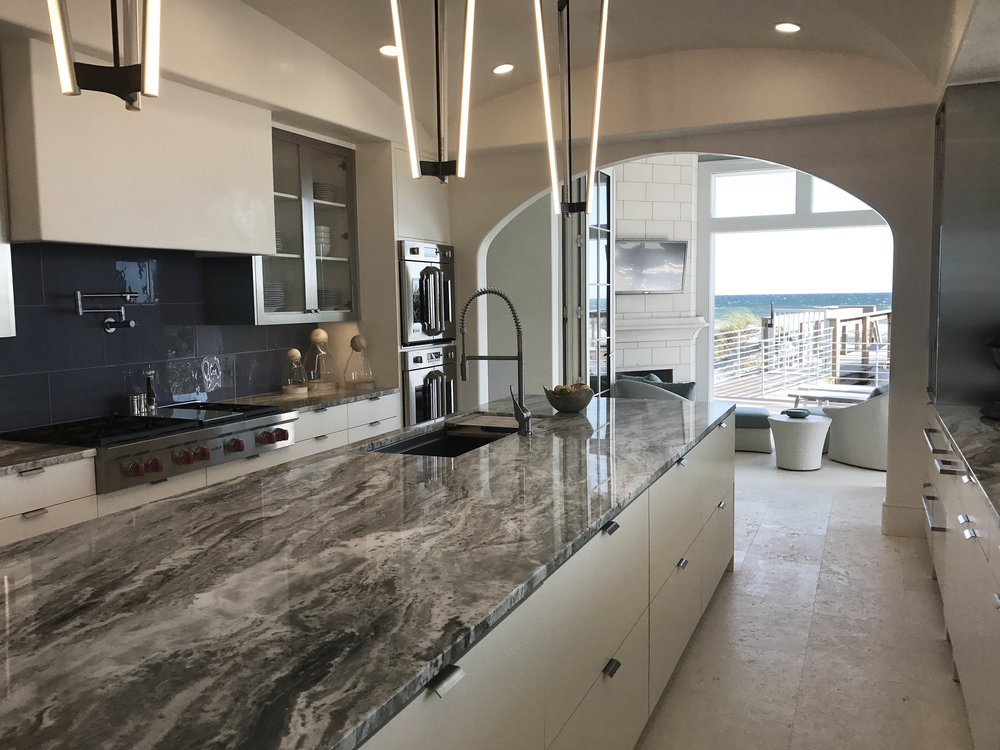 Using different types of materials in the same kitchen is acceptable. Below are two different kitchens. In the first, we used Olive Green Limestone around the perimeter and Bianco Rhino Marble on the island. In the second, we featured Calcutta Gold Marble on the sixteen foot long island and used soapstone around the perimeter.
Qualified designers will help you navigate selections that are both functional and aesthetically appropriate for your lifestyle.
BEST OF CAI: Room for Your Thoughts
They are the places where our days begin and end, not to mention the almost incalculable time in between.
Well, truthfully, a quick Google search told us that in a woman's lifetime, she'll spend the equivalent of one year, seven months, and 15 days in the bathroom, just a month longer than her male counterpart. That's quite a chunk of time in such a small domestic space. It's not a room that draws people in to gather and connect, rather it's often the place that offers a moment alone with our thoughts, or some brief and necessary peace and quiet.
So we've decided to pay attention to the bathroom; to make them beautiful, to acknowledge their importance and potential. Some boast smooth marble, some are sparkling white, some are warm and woody. They all surpass the needs they meet and offer beauty too. We are often recognized for our attention to interior design detail and are included in home features such Dering Hall.
Here are some of our favorite bathrooms: